About us - Meet our core players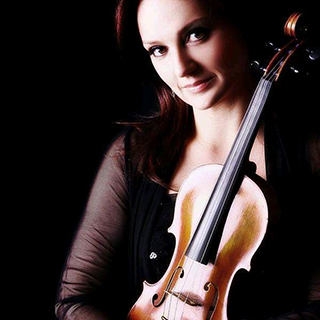 Daline

Daline Mitchley (nè Wilson) is a well-known performer, teacher and recording artist. She is the acting second violin principal for many of Gauteng's leading orchestras as well as a member of numerous chamber and theatre ensemble productions, locally and abroad. Daline appears on several albums for South African and some international artists' albums, commercials and Radio ads;some including the Grammy award winning album for Freshly Ground and National Geographic's documentary 'The White Lion'. Daline performed at the premier of Mandela: Long walk to Freedom as well for Walt Disney's South African production of 'The Lion King' in 2019. She has also performed locally as well as abroad with artists such as Luciano Pavaroti, Ill Divo, Susan Boyle, Pretty Yende, Joshua Bell, AKA, Patrizio Buanne, Miriam Makeba, Nataniel, Richard Clayderman as well as most of SA's foremost bands and performing artists, to name a few. Besides teaching at several schools and privately, Daline is also actively involved with outreach programs on a regular basis, bringing music to disadvantage communities.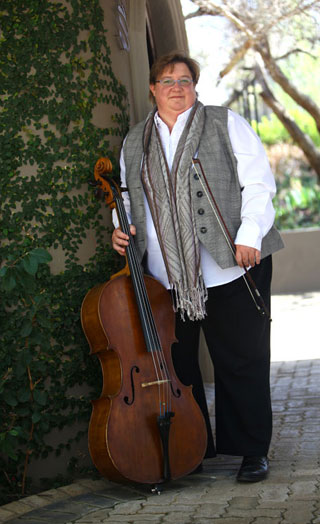 Sonja

Sonja Bass was born in Durban and studied the piano and recorder from an early age. She began cello lessons at the age of 10 with Olive Inglis and at 14 started lessons with Nigel Fish. Whilst in her matric year and during her 1st year at Natal University Sonja was invited to play regularly as a cadet with the KZNPO and the following year she became a full time member. During her time with the KZNPO (1989 - 1995) Sonja also held the position of principal cellist with the Pietermaritzburg Philharmonic Orchestra and taught for the (former)Natal Education Department. After moving to Johannesburg in 1995 she worked as a freelance cellist and played for the National Symphony Orchestra and was appointed their Stage Manager. In 1999 she joined the Buskaid Soweto String Project as its administrator and later became Buskaid's primary cello and double bass teacher to this day. Through her association with the Buskaid organisation and under Rosemary Nalden's guidance Sonja gained extensive knowledge in the use of the UK pedagogue Sheila Nelson's Essential String Method of Teaching. Sonja is a full time member of the JPO, manages the JPO's Education and Development portfolio and JPO Academy, trains the Academy Orchestra and conducts all JPO schools' performances. She also conducts the JPO at their annual Youth Concerto Festival and conducted the JPO in the SABT's production of 'The Sleeping Beauty' in October 2011.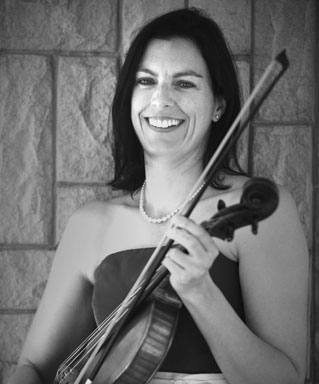 Andrea

After completing a B.Sc. (Zoology) at UCT, Andrea Erasmus received a CAPAB music bursary to study for the Postgraduate Diploma in Music in Performance with Prof. Jurgen Schwietering at the UCT College of Music. As a student she played in the Cape Town Symphony, CAPAB and German Bachchor Mainz orchestras. She was a member of the South African National Youth Orchestra from 1988-1994, and was principal viola in 1992. She has been a member of the Johannesburg Philharmonic Orchestra viola section since 2003. Andrea was involved as a player and in orchestra management from 1996-2000 with the Eastern Cape Philharmonic Orchestra in Port Elizabeth, from 2000-2003 with the Free State Symphony Orchestra in Bloemfontein.